Introducing Our All New Website!
Including Mobile-Responsive Development, Blog Posts, and a touch of < Hashtag fancy >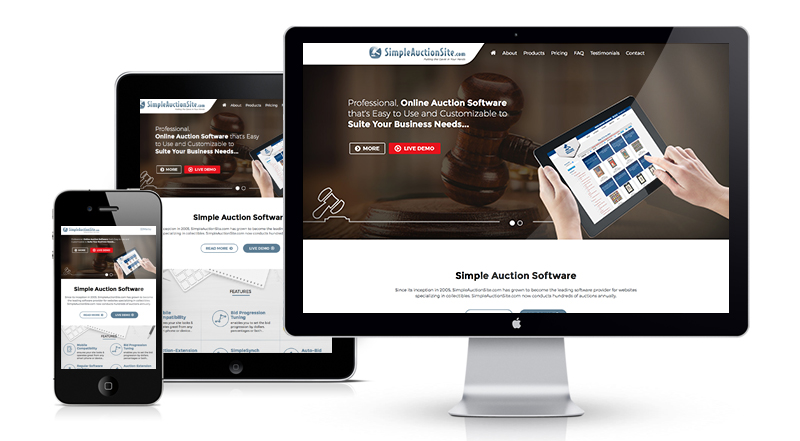 Simple Auction Site is excited to introduce our all new website design! Our design is meant to be interactive and user-friendly so that our users can most clearly see what our company and our software is all about. We hope that you enjoy it!

In addition to auction and e-commerce software, Simple Auction Site also offers complete website design from designers who specialize in branding and creating visually appealing sites. We know how important website design can be to showcase your items in the best light and to create a pleasant bidding or shopping experience for your users. Not to mention help build your company's reputation.

If you like what you see, contact us today and we'll help you customize your ideal website. On our new site we will regularly be posting blog articles to help you learn more about us as well as keep you up to date on topics related to the collectibles hobby and the auction business. Let Simple Auction Site help you grow your business and online presence with our expertise in the field.