It's Simple:

We Offer State-of-the-Art Online Auction and E-commerce Software

Since its inception in 2005, SimpleAuctionSite.com has grown to become the leading auction software provider for websites specializing in collectibles. SimpleAuctionSite.com now conducts hundreds of auctions annually, presenting millions of auction lots to potential bidders on behalf of more than 60 of the world's finest auction houses.
Auctioneers at All Levels
From those who specialize in quality local estates to those who sell multimillion-dollar collectibles - concur that offering online bidding is no longer optional if they are to remain competitive and secure the highest-quality consignments. With its industry-leading technology and unparalleled customer service, SimpleAuctionSite has held its position as the company of choice for auction houses that value professionalism and reliability.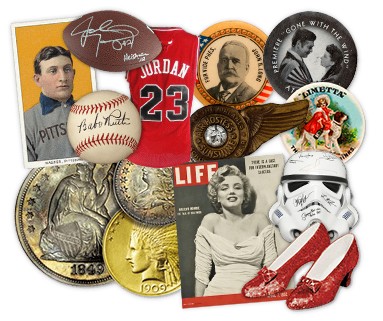 Sports Memorabilia, Vintage Toys, Collectible Coins, Autographed Items, and More!
Simple Auction Site also manages CollectiblesCentral.com which acts as portal to allow auctioneers to reach new bidders and for collectors to have access to auction news and tools to build their collection. Collectibles Central appeals to the specialist collector of sports memorabilia, vintage collectible toys, and includes auction previews and post-sale results, as well as news, feature articles and profiles of interesting people in the collecting hobby.
Meet Our Team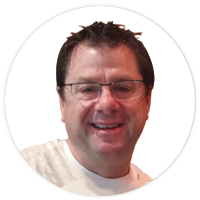 Bob Freedman,
Managing Partner
Born in California, Bob Freedman spent his youth all over the place as a son of a Naval Chief Petty Officer. A good all-around athlete since he was very young, Bob's first love was baseball, which he played throughout high school. "I always loved playing baseball," says Bob. "But later in high school, and when I entered the Navy, I really began to get serious about baseball, playing for the Navy baseball team."

After leaving the Navy 10 years later, Bob started a career in Information Technology and later, combining two of his passions, Sports (and Sports Memorabilia) and IT. While working for a large telecommunications company Bob started Simple Auction providing software for many of the companies he purchased items from to becoming the IT department for many of them. Working with both large and established auction companies and small startup style companies, Bob understands the importance of providing top notch customer service for everyone. Please give feel free to call Bob anytime to discuss sports memorabilia or anything in general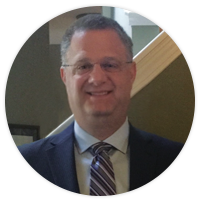 Steve Freedman,
Managing Partner
Steve began collecting baseball cards at a very early age. Since then he has collected, in one form or another, cards, coins, stamps, paper money, comic books, and his latest obsession, breweriana. Steve began his IT career shortly after graduating in Electrical Engineering from North Carolina State University in 1992. When given the opportunity to combine his love of collecting with his passion for programming to help create Simple Auction Site, it wasn't a difficult decision to make.